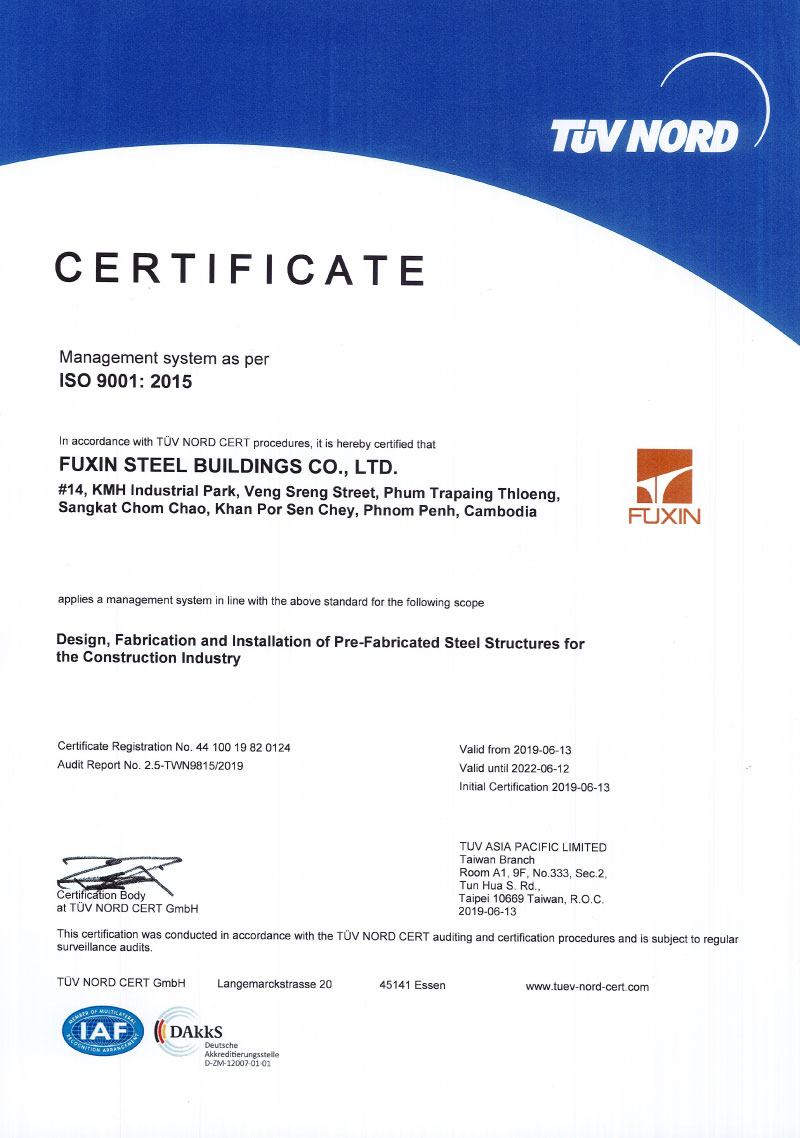 Through innovation, hard work and commitment, FUXIN has achieved one of our yearly goals by obtaining the ISO 9001:2015 Certification. Being certified by the international standard is not merely an end but a living aspiration to ensuring the quality of our products and services for our customers.
Via intensive internal training and external consultations, despite their job responsibilities, our staff devoted their time, committed their efforts and prioritized their tasks to prepare, document and administer the approach process towards achieving the internationally certified standard for the company. Without such priceless devotion, obtaining the ISO could not be easy.
FUXIN is aspirated to continuous innovative ideas, digitalization and quality standardizations where we put "Create and Better Building Solutions" for today's construction market and fulfilling the customers' satisfaction. Obtaining the ISO 900:2015 is, moreover, a physical warranty to achieving such promises.