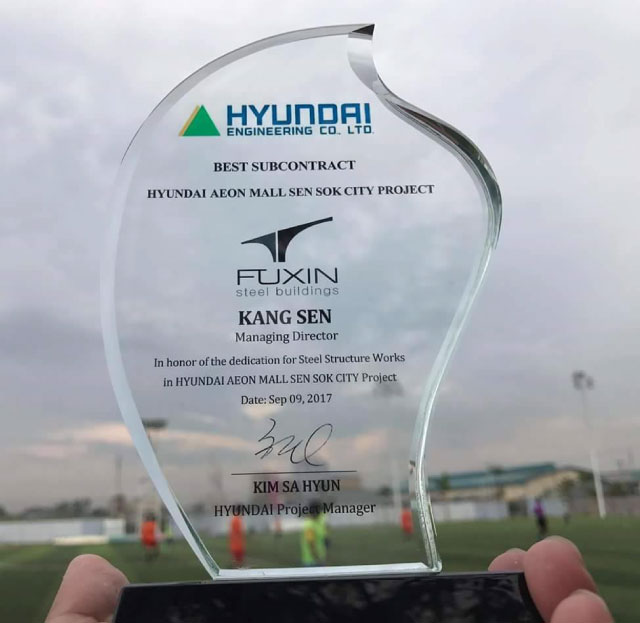 for their parking structure project at AEON Mall Sen Sok in 2017…
Founded under the principle of innovation, FUXIN values the young and talented people who dare enough to dream to make a difference in Cambodia. At FUXIN, everyone learns, shares, grows and works together as one and puts the company's goal on top of the heart. Our staff has proudly accomplished so many outstanding achievements, including AEON Sen Sok Car Park in 2017.
Through our commitment to quality first and the accountability with which we always carry, the AEON Mall Sen Sok car park project was astoundingly challenging for we were required to complete the whole 5-Storey steel structures with the time constraint. However, thanks to the hard work of our young and dynamic staffs, FUXIN got named "Best Steel Constructor" by HYUNDAI E&C, the appointed main contractor of the AEON Mall Sen Sok.